Senior prosjektleder til komplekse ERP-leveranseprosjekter
PMO (Project Management Office) består i dag av ti heltidsprosjektledere, en leder. I tillegg leier vi inn eksterne prosjektledere ved behov. På grunn av økt oppdragsmengde vil Columbus styrke PMO-avdelingen med en erfaren prosjektleder som er sterk på praktisk utøvelse av prosjektlederfaget så vel som på formelle kunnskaper om det samme
Størrelsen på våre prosjekter varierer både i kalender-, time- og deltakeromfang. Vi søker en prosjektleder som fortrinnsvis skal lede større prosjekter som kan gå over flere år, kan være opp mot 50.000 timer og ha inntil 15 interne prosjektdeltakere. Unntaksvis er prosjektene større. Hver prosjektleder kan typisk ha fra 1 til 4 parallelle prosjekter avhengig av hvilken belastningsgrad det enkelte prosjekt medfører. I noen prosjekter leveres både ERP og CRM.
Ønsket kandidat
Erfaring fra prosjektledelse fra leverandørsiden i programvareleveranseprosjekter til eksterne, betalende kunder – herunder erfaring fra å være ansvarlig for å levere på kontrakter og på de juridiske og kommersielle forutsetninger og betingelser i slike prosjekter 

Erfaring fra prosjektledelse som heltidsgeskjeft
Erfaring fra prosjektledelse fra «førersetet», det vil si som direkte ansvarlig for forvaltning av kontrakt og mandat, for status- og saksfremleggelser til styringsgrupper og for rapportering direkte til sponsor/prosjekteier

Erfaring fra relativt store og/eller komplekse implementeringsprosjekter i ERP/IT-bransjen

Erfaring fra strukturerte og metodesterke leveransemiljøer er en fordel

Helst mastergrad, minimum bachelorgrad eller tilsvarende

Minst én anerkjent sertifisering i prosjektledelse (f.eks. PMP eller PRINCE2 Practitioner)
Personlige egenskaper
Gode lederegenskaper for teamprestasjoner

Forutseende, forventningsstyrende og gjennomgående proaktiv

Strukturert, nøyaktig, påpasselig og med «orden i sysakene»

Gode muntlige og skriftlige formulerings- og kommunikasjonsferdigheter som driver frem klarhet og gjensidig forståelse, både på norsk og på engelsk

Vi tilbyr
Spennende prosjekter og utfordrende arbeidsoppgaver

Fleksibilitet i arbeidshverdagen, godt sosialt miljø og hyggelige kolleger 

Spennende kundeprosjekter, samt utfordrende og varierte oppgaver

Gode forsikringsordninger som inkluderer gunstig helseforsikring 

Konkurransedyktige betingelser
Kompetanseutvikling gjennom etablert karriererammeverk og Columbus Academy

Flotte og lett tilgjengelige lokaler i Barcode midt i Oslo sentrum eller topp moderne lokaler i Bergen sentrum 

Arbeidsted Oslo eller Bergen. Vi vektlegger personlig egnethet mer enn en rask oppstart.  
Spørsmål til stillingen kan rettes til Director Project Management Kjell Magne Ramsli på telefon 951 64 084 eller kjell.magne.ramsli@columbusglobal.com. Alle søknader blir behandlet konfidensielt.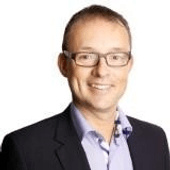 Contact
Kjell Magne Ramsli
Director Project Management Solution Delivery – Columbus Dynamics
About Columbus Norway
We bring digital transformation so our customers can thrive far into the future.
Columbus is a global IT services and consulting company and we are experts in designing, developing, implementing, upgrading and maintaining digital business applications. Our mission is to help our customers to gear up for the future and to succeed in the digital transformation. Any change is daunting but we will be there, every step on the way.
Our secret to success is a comprehensive solution portfolio, deep industry knowledge, extensive technology expertise and profound customer insight. And of course, our entrepreneurial environment, passion to develop ourselves and strong team spirit. This has worked very well for us over 30 years.
Are you ready to transform with us?


Coworkers
1600 worldwide, 186 Norway
Senior prosjektleder til komplekse ERP-leveranseprosjekter
Loading application form
Already working at Columbus Norway?
Let's recruit together and find your next colleague.