D365
·
Multiple locations
Senior Business Consultant D365
Har du lyst til å jobbe med spennende ERP-prosjekter, forretningsutvikling – og få hyggelige kollegaer på kjøpet?
Er du i tillegg opptatt av å levere høy kvalitet og verdsetter godt lagarbeid?
Flott, da er det akkurat deg vi ser etter!
I rollen som Senior Business Consultant D365, vil du få mulighet til å delta i flere ledd av prosjektleveransen: rådgivning, implementering, oppgradering, videreutvikling og optimalisering av kundenes løsninger for å sikre deres konkurransekraft .
Du vil spille en viktig rolle overfor våre kunder ved gjennomgang av forretningsprosesser, veiledning, konfigurasjon, opplæring og rådgivning. Gjennom ditt arbeid skal du hjelpe kunden med å redusere kostnader, videreutvikle og forbedre arbeids- og forretningsprosesser. Som konsulent vil du bli involvert i kundenes strategier og målsettinger for sin IT- og forretningsvirksomhet, hvor du gir råd om hvilke verktøy, rapporter og mulighetene løsningen gir for å støtte kundens nåværende og fremtidige behov for å nå sine mål.

Dette er Columbus
Columbus er et konsulentselskap som skaper varige verdier ved at vi digitaliserer, transformerer og utvikler større nasjonale og internasjonale virksomheter. Vi har spesialisert oss på bedrifter innen produksjon, næringsmiddel, retail & distribusjon. Vi leverer og forvalter sentrale forretningssystemer som dekker hele verdikjeden. Det omfatter alt fra ERP-systemer til ehandels- og CRM-løsninger som effektiviserer forretningsprosesser, gir gode kundeopplevelser og økte inntekter.
Med vår globale organisasjon i ryggen er vi en langsiktig, proaktiv rådgiver og digitaliseringspartner. Gjennom strategisk digital rådgivning, datadrevet innsikt og innovativ bruk av AI og maskinlæring skaper vi nye, bærekraftige forretningsmuligheter og er en pådriver for digital transformasjon for våre kunder.
Din bakgrunn
· Minimum 3 års konsulenterfaring med implementering av Dynamics 
· Prefererte kompetanseområder: finans, logistikk, prosjekt, service eller retail
· Meget gode språkferdigheter: skandinavisk språk samt engelsk muntlig og skriftlig
· Høyere utdanning, gjerne master i finans eller logistikk, minimum på bachelor-nivå.
· Gode konsulentegenskaper
· God relasjonsbygger
· Strukturert og metodisk
Erfaring kan veie opp for manglende utdanning.
Vi tilbyr:
Som en del av et av Nordens ledende Dynamics 365-miljøer vil du få mulighet til å arbeide med flere spennende prosjekter hos store og ledende kunder innen sine bransjer. Forretningsområdet Dynamics 365 i Columbus er i sterk vekst og vi når stadig nye ambisiøse mål og milepæler. I Columbus legger vi vekt på teamarbeid og har et spennende og godt samarbeidsmiljø. Rollen innebærer frihet under ansvar med stor grad av fleksibilitet.
Du vil være tilknyttet et at våre kontorer i Oslo, Bergen eller Tønsberg.
· Fleksibilitet i arbeidshverdagen, godt sosialt miljø og hyggelige kolleger
· Spennende kundeprosjekter, samt utfordrende og varierte oppgaver
· Gode forsikringsordninger som inkluderer gunstig helseforsikring
· Kompetanseutvikling gjennom etablert karriererammeverk og Columbus Academy
· Flotte og lett tilgjengelige lokaler i Barcode midt i sentrum av Oslo, og nasjonalt som i Bergen og Tønsberg
· Attraktiv lunsjordning i prisvinnende kantine i Oslo
Spørsmål knyttet til stillingen kan rettes til ERP-teamledere,
Kristin Ødegård på + 47 932 40 748 eller Øystein Dahl Godø på
+47 95733245.
Vi ser frem til å høre fra deg!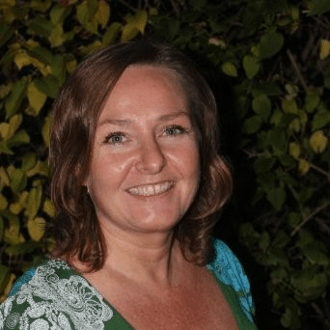 About Columbus Norway
We bring digital transformation so our customers can thrive far into the future.
Columbus is a global IT services and consulting company and we are experts in designing, developing, implementing, upgrading and maintaining digital business applications. Our mission is to help our customers to gear up for the future and to succeed in the digital transformation. Any change is daunting but we will be there, every step on the way.
Our secret to success is a comprehensive solution portfolio, deep industry knowledge, extensive technology expertise and profound customer insight. And of course, our entrepreneurial environment, passion to develop ourselves and strong team spirit. This has worked very well for us over 30 years.
Are you ready to transform with us?
Coworkers
2200 worldwide, 185 Norway
Turnover
1,9 milliarder DKK (2019)
D365
·
Multiple locations
Senior Business Consultant D365
Loading application form
Already working at Columbus Norway?
Let's recruit together and find your next colleague.