Data & Analytics
·
Oslo, Tønsberg
Senior Technical Architect
As our Senior Technical Architect you will design and implement Azure based analytical solutions that improve data integration, data quality and data delivery in support of business initiatives and roadmaps.
Your role:
In this role you will help clients achieve their data & analytics strategy by translating business requirements into technical design for secure, scalable and reliable Azure solutions. You will partner with developers, clients, business solution architects and other stakeholders to implement solutions on Azure. A senior technical architect has advanced experience and knowledge of networking, integrations, virtualizations, security, data platforms and governance. In this role you should manage how decisions in each area affect the overall solution. Responsibilities will include:
Design and implement Azure based analytics solutions.
Build the infrastructure required for extraction, transformation and loading of data from a wide variety of sources.
Use cutting edge technology like Azure Synapse, data lake and Analysis Services.
Understand complex requirements and translate into technical specifications for architecture, data modeling, data source extraction and data quality.
Document specifications for BI solutions and platform architecture with detailed designs.
Clearly convey intent, ideas and consequences to the developers and negotiate technical solutions across teams when needed.
Why is this a great job opportunity?
We focus on the newest market trends and Microsoft technologies to ensure that we can match our customers' business development requirements with technological capabilities. This means that you will get to work with the most up-to-date solutions for a cloud-based future. We want customers for life and are involved with interesting companies - and our customers are both national and international.
We have a broad variety of projects and we work on a strategic, tactical and operational level as we strive to be the preferred trusted digital advisor for our customers.
Qualifications:
Four or more years of relevant experience.
Proven ability in architecting, designing, developing and delivering high-performance and scalable data solutions using the Microsoft Azure cloud platform.
Complete project life cycle experience, including deployment to production.
Strong communication skills, both written and verbal.
A passion for software engineering, design and performance.
What do we offer?
An exciting position in a company with team spirit, professionalism, and highly skilled people. Here, you will be included in both local and global teams, where we share knowledge and experiences, and of course have fun together. We offer great flexibility with focus on work-life balance as well as a focus on both individual and professional growth. At Columbus you will be a part of a company with a clear strategy, stable growth and a substantial financial position.
About Columbus
Columbus is an IT consulting company with more than 2,000 employees around the world. We guide customers in their digital transformation so that their companies can continue to be successful for a long time to come.
With our three-year strategy 'Focus23' we aim to be the preferred digital trusted advisor so that we can unleash our full potential, locally and globally. We want customer centricity, larger customers, and a true global operating model. We focus even more now on delighting our customers, empowering our people and including sustainability in everything we do.
And we have a solid starting point! – For the past years we have established a strong market- and financial position, offered end-to-end digital solutions and improved our customer loyalty.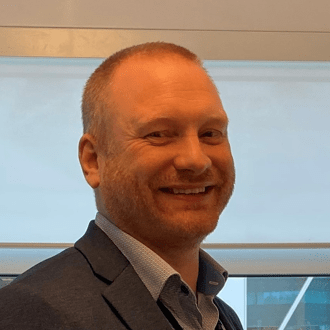 Contact
Eirik Ask
Consulting Manager – Data & Analytics
About Columbus Norway
We bring digital transformation so our customers can thrive far into the future.
Columbus is a global IT services and consulting company and we are experts in designing, developing, implementing, upgrading and maintaining digital business applications. Our mission is to help our customers to gear up for the future and to succeed in the digital transformation. Any change is daunting but we will be there, every step on the way.
Our secret to success is a comprehensive solution portfolio, deep industry knowledge, extensive technology expertise and profound customer insight. And of course, our entrepreneurial environment, passion to develop ourselves and strong team spirit. This has worked very well for us over 30 years.
Are you ready to transform with us?
Coworkers
2200 worldwide, 165 Norway
Turnover
1,9 milliarder DKK (2019)
Data & Analytics
·
Oslo, Tønsberg
Senior Technical Architect
Loading application form
Already working at Columbus Norway?
Let's recruit together and find your next colleague.