Care - Microsoft & Testing
·
Multiple locations
D365 Senior Business Consultant within Solution Optimization
Would you like to challenge and help our customers making better decisions and utilizing their D365 solution?
Currently, we see an increasing amount of exciting and challenging D365 customers globally in our area for Solution Optimization. Our customers need our help in utilizing the potentials of their ERP solution according to their business development plans and hand-in-hand with Microsoft's continuous release plans. This is where you come into the picture!
Your role and daily collaboration with our customers
With your understanding of ERP as a foundation for the technical growth we need you to make our customers ready for a better tomorrow based on the new market trends. You will build deep, trustful, and meaningful relationships with our customers when helping them to develop their business on their D365 platform. 
This means that you will:
Be involved in a bunch of services, such as advisory, requests and changes from our customers as their business grow and they request our help on their D365 platform.
Be top of mind of new functionality released by Microsoft in their release program
Act as trusted digital advisor when guiding and recommending our customers how to obtain a new release in their business.
Connect with colleagues globally to share knowledge within your core competences, e.g. Finance, Supply Chain, Production, Integration or Security area.
You will work from one of our offices in Denmark, Sweden, Norway or the United Kingdom in combination with flexible working-from-home. 
The content of the job will be specified according to the right candidate, and we expect you to design and shape your specific role and profile with us.
Why is this a great job opportunity?
We have many interesting customers - and our customers are both national and international. We want customers for life and we always strive to be up to date with the newest market trends and Microsoft technologies to ensure that we can match our customers' business development requirements with technological capabilities. This means exciting assignments for you.
Also, the variety of different tasks is fun. We work on a strategically but also very tactical and operationally level as the preferred trusted digital advisor for our customers.
Relevant experience and mindset
You thrive when helping ambitious customers optimizing and extending usages of their ERP solution and Dynamics platform. You believe in a collaborative approach in your daily work, where you also take the responsibility of your own tasks - and our customers. You are born as a true trusted digital advisor with a customer-oriented mindset, and you often bring your strong communication skills to the table when advising them on their solution optimization.
You enjoy working globally and in a global business line, meaning both your customers and colleagues are global. You share knowledge and see your own goal to build our business with your effort and sharing/building cross colleagues.
Qualifications:
Hold 3-5 years of experience within D365 and/or AX2012.
Are skilled in one of following areas: Finance, Supply Chain, Manufacturing, Integration or Security.
Can see task at both tactical and operational level - preferably also on strategic level.
Have a master's degree.
Are fluent in English.
What do we offer?
An exciting position in a company having team spirit, professionalism, and highly skilled people.
Flexibility with respect for your private life.
Local and global teams for knowledge sharing, where we do also have room for a great sense of humor.
A company with a clear strategy, stable growth, and a substantial financial position.
Apply with your CV and/or LinkedIn
Thomas Næss, ERP Technican/Specialist_Lead looks forward to hearing from you. You can apply by sharing your CV or LinkedIn profile with us.
For questions, give a call to Thomas on +47 97672170. 
About Columbus
Columbus is an IT consulting company with more than 2,000 employees around the world. We guide customers in their digital transformation so that their companies can continue to be successful for a long time to come.
With our three-year strategy 'Focus23' we aim to be the preferred digital trusted advisor so that we can unleash our full potential, locally and globally. We want customer centricity, larger customers, and a true global operating model. We focus even more now on delighting our customers, empowering our people and including sustainability in everything we do.
And we have a solid starting point! – For the past years we have established a strong market- and financial position, offered end-to-end digital solutions and improved our customer loyalty.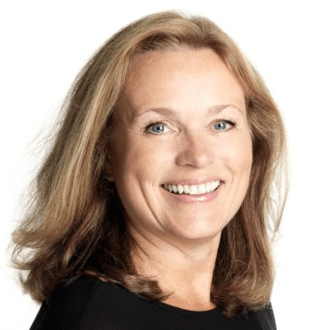 About Columbus Norway
We bring digital transformation so our customers can thrive far into the future.
Columbus is a global IT services and consulting company and we are experts in designing, developing, implementing, upgrading and maintaining digital business applications. Our mission is to help our customers to gear up for the future and to succeed in the digital transformation. Any change is daunting but we will be there, every step on the way.
Our secret to success is a comprehensive solution portfolio, deep industry knowledge, extensive technology expertise and profound customer insight. And of course, our entrepreneurial environment, passion to develop ourselves and strong team spirit. This has worked very well for us over 30 years.
Are you ready to transform with us?
Coworkers
2200 worldwide, 165 Norway
Turnover
1,9 milliarder DKK (2019)
Care - Microsoft & Testing
·
Multiple locations
D365 Senior Business Consultant within Solution Optimization
Loading application form
Already working at Columbus Norway?
Let's recruit together and find your next colleague.