Customer Experience & Engagement
·
Oslo, Bergen
Vi søker konsulent med spesialområde innen Microsoft Power Platform
Microsoft Power Platform er en sentral del i våre Microsoft Dynamics ERP og CE/CRM leveranser. Vårt fokus er hvordan utnytte Microsoft Power Platform sammen med ERP og CE/CRM for å forenkle og forbedre våre kunders forretningsprosesser. Vi ønsker å utvide teamet med nok en dyktig og engasjert kollega. Vi er lagspillere som deler på kunnskap for å utvikle både kundene og oss selv, og vi er stolt av vårt inkluderende arbeidsmiljø, med kolleger som hjelper og støtter hverandre. Konsulentene våre bistår kundene med en gjennomprøvd prosjektmetodikk i verktøykassen, og løsningene er basert på Microsoft Dynamics markedsledende applikasjonsportefølje.
Din bakgrunn
Stillingen som Power Platform konsulent er i stor grad prosjektbasert, og inkluderer arbeidsoppgaver som behovsavklaring, teknisk design, «app» utvikling og driftssetting.
Du vil spille en viktig rolle overfor både våre kunder og dine kollegaer. Du vil hjelpe og veilede våre kunder med å forbedre ulike forretningsprosesser. Gjennom ditt arbeid skal du hjelpe kunden med å effektivisere sin hverdag, og synliggjøre verdi og samspill i våre totalleveranser. Vi ønsker at du er en ildsjel som også kan fremme Power Platform internt og i demonstrasjoner for våre kunder.
Vi forutsetter at du har god forretningsforståelse, og dokumentert erfaring med leveranse på Microsoft Power Platform. Hovedfokus vil være på Power Apps, Power Automate, Dataverse (Common Data Service) og samhandling med andre systemer og datakilder. Vi ønsker at du har kjennskap til Microsoft Azure og relevante tjenester i sammenheng med Microsoft Power Platform.
Egenskaper
For å lykkes som konsulent bør du være engasjert, strukturert og kvalitetsbevisst. Gode samarbeidsegenskaper og evne til å skape gode relasjoner er viktig, siden du vil jobbe tett både med kunder, utviklere, prosjektledere, support- og salgsavdelingen.
Du jobber både selvstendig og i team, og anser deg selv som proaktiv, serviceinnstilt og løsningsorientert. Du trives med utfordrende, varierte arbeidsoppgaver og ønsker å videreutvikle deg.
Du har utdanning på bachelor nivå og du har minimum 5 års relevant erfaring etter fullførte studier. Erfaring med implementering og/eller utnyttelse av Microsoft Power Platform i sammenheng med forretningssystemer er sentralt. Du skriver og snakker flytende både på norsk og engelsk.
Vi tilbyr
Fleksibilitet i arbeidshverdagen, godt sosialt miljø og hyggelige kolleger 
Spennende kundeprosjekter, samt utfordrende og varierte oppgaver
Gode forsikringsordninger som inkluderer gunstig helseforsikring 
Attraktiv lunsjordning i kantine med høy kvalitet 
Kompetanseutvikling gjennom etablert karriererammeverk og Columbus Academy
Flotte og lett tilgjengelige lokaler midt i Oslo sentrum eller topp moderne lokaler i Bergen sentrum 
Har du spørsmål om rollen, vennligst kontakt Konsulentleder CRM Thomas Stene på epost: thst@columbusglobal.com, eller Technical Director Runar Smedsvik på epost: rsm@columbusglobal.com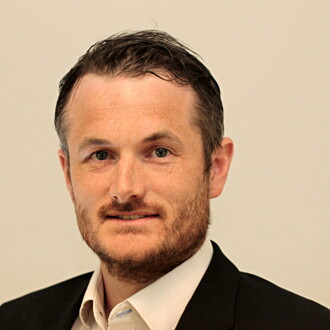 About Columbus Norway
We bring digital transformation so our customers can thrive far into the future.
Columbus is a global IT services and consulting company and we are experts in designing, developing, implementing, upgrading and maintaining digital business applications. Our mission is to help our customers to gear up for the future and to succeed in the digital transformation. Any change is daunting but we will be there, every step on the way.
Our secret to success is a comprehensive solution portfolio, deep industry knowledge, extensive technology expertise and profound customer insight. And of course, our entrepreneurial environment, passion to develop ourselves and strong team spirit. This has worked very well for us over 30 years.
Are you ready to transform with us?
Coworkers
2200 worldwide, 185 Norway
Turnover
1,9 milliarder DKK (2019)
Customer Experience & Engagement
·
Oslo, Bergen
Vi søker konsulent med spesialområde innen Microsoft Power Platform
Loading application form
Already working at Columbus Norway?
Let's recruit together and find your next colleague.